We have a well-equipped range of facilities and resources for all students to help them achieve a well-rounded education in a child-friendly atmosphere.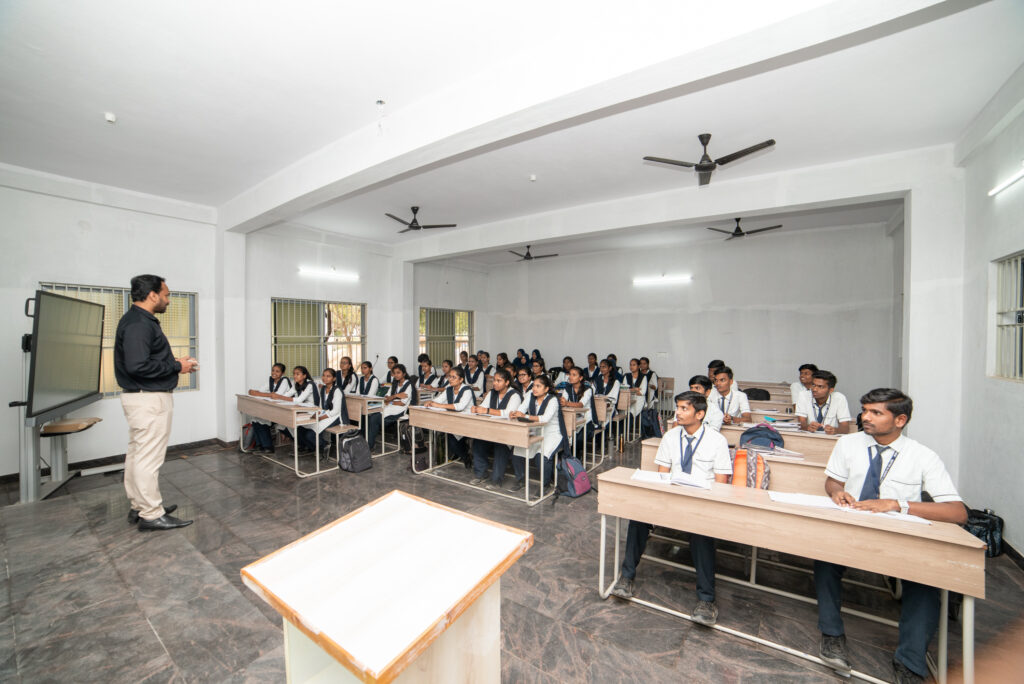 In our campus we have well equipped smart classroom and audio visual rooms. It is a best solution designed to help teachers in meeting with new challenges and developing students' abilities and performance. Our smart classrooms allow students to visualize the concept much better than static images learning is fun when g the lesson and text books more interesting. The interactive flat panel smart board which is highly effective collaborative device to facilitate classroom teaching & digital learning.
Our school has well seated buses and vans with best GPS tracking system along with camera in it to providing better safety  while they are commuting from home to school/college. The school has its own fleet of outsourced school buses designed as per standards and manned by trained drivers. It enrooted with nearby villages it Koppal city.
The multipurpose auditorium in the campus provides an ideal space for school assembly, events and also for inter school activities. All the major functions and various competitionsare exposure to the students in  showcasing their talents and groom their inborn virtues.
It's main intension to give an identity, sense of pride in a supportive environment & competitive sprint in between pupils & also promotes good work, good behavior to encourage the team work. It develops the pupils to take responsibilities to discharge the work assigned. School student activities are conducted in four house system namely Green, Blue, Yellow and Red
We have well equipped advanced science laboratory (Separate for Physics, Chemistry and Biology) in our campus.  its concept, one has to look beyond the text books and conventional classroom teaching. The knowledge that students attain in classrooms would be ineffectual unless they actually observe the process and understand the relationship between action and reaction. Well-qualified  teachers guide  of science through a meticulously planned schedule of practical classes. 
Everyone enjoys music, whether by listening to it, singing or playing an instrument. This is a universal interest and an enjoyable subject. Our school provides music education through well trained facilitator. We educate, train, and prepare students to excel at music. We train the students to play the musical instruments. The school is equipped with a music room.
The school library has wonderful collection of  books, journals, periodicals, magazines and newspapers which enhances the readers knowledge of all level.    students would visit and sit to improve upon there knowledge base by magazines, periodicals, newspaper or subject related books.
A wide variety of resources and spacious rooms provided as activity based classrooms. A variety of activities and  ample of opportunities to enhance language ability, separate and secured playgrounds are provided to children. We focus on strengthening the foundation of learning by encouraging curiosity and independent thinking in the classrooms
Technology plays a major role in education. The new model of integrating technology into the curriculum means that computer education and computers are on demand throughout the school days. Our school/college has multi-purpose technical labs. It features many personal computers with internet connection from this well-equipped lab; students can access, learn and practice the skills of latest technologies and attend mock test. It helps the pupil to gain knowledge and become technologically proficient.
A beautiful indoor as well as outdoor playground is made available inside the campus. A 200mts track covers the athletic  separate play grounds for Badminton, Basketball, Volleyball, Throw ball, Kabaddi and Kho-Kho are available in our play ground with instructor and materials. It makes our children physically strong and mentally sound.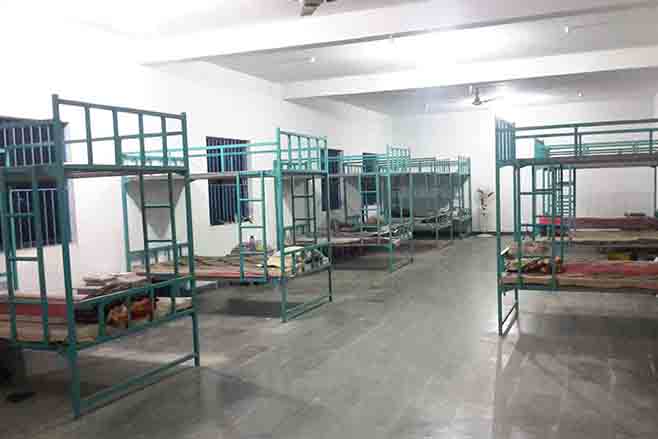 The school provides a boarding facility  for students and teachers.- inside the campus. Separate dormitories for boys and girls are available with homely atmosphere. A well maintained canteen which provides snacks and meals. Nutritious, delicious & healthy food is served at all times.
We nourish and develop various talents of students in the field of their interest.